Victory-City Church
At Victory-City we strive to bring people back into a loving and fruitful relationship with God, continually growing in love for God and in love for people.
Welcome to Victory-City
Friend, it's great to have you visiting our website. We are an Assemblies of God Church based in the Southern part of London, UK.
On this site, we have some information and articles that will help you get to know more of Jesus Christ as well as to know us better. I am actually excited that you are here at this time. Do you know that throughout the history of Christianity, the message of Jesus Christ has always elevated people from hopelessness to a hopeful and meaningful life? Jesus is still transforming lives for the better, putting meaning into lives, bringing beauty out of our ashes and making us champions out of our fears and failures and crowning us with victories. That is why at Victory-City, we preach, teach, promote, celebrate and live out the values of Jesus Christ. In fact, Victory-City is an exciting place to be, for our focus is people; our environment is friendly and caring; every person is valued but not numbered; the love of God abounds and a very warm welcome awaits everyone.
It would be great to have you fellowship with us whenever you are in town or close to our location.
In the meantime, I wish you a happy tour as you browse through our website. And please, if you would like us to pray for you, go to our Prayer Request page and tell us your request(s). We are a praying Church and because we care about people, we are committed to praying for all who send prayer requests to us.
Best Wishes in Christ






Senior Pastor Nana Kyei-Baffour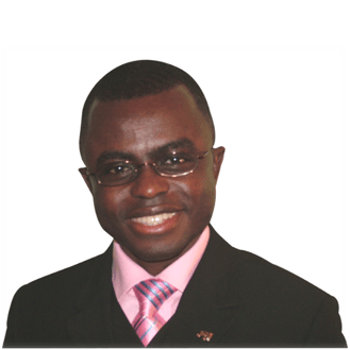 Key Features
This template framework has predefined features and options that you can use for faster template development.
It is extremely simple and ready to use just after the installation.
Drag & Drop Layout Builder
Helix Ultimate comes with visual drag & drop layout builder for faster website development.
Google and System Fonts
All system and Google fonts have been added to Helix Ultimate Framework.
Mega Menu Builder
Create an amazing mega menu quite easily using the new mega menu system.
Extended Blog Options
Ability to add featured image, gallery, video and audio to your Joomla article.
Everything in the Frontend
Struggling is over with the backend because you can do everything from the frontend.
Highly Customizable
Change Logo, height of the header and colors of all elements visually.
Easy to use and customize
Helix Ultimate framework has been designed for all kinds of users from novice to expert. If you are a template developer who knows how Joomla template works then you can start your development with Helix Ultimate framework right now.

And, you can deliver a finished project to your client or customer and later you can make required changes to their website easily.
I was eagerly waiting for the final release of Helix Ultimate since the day I heard it is packed up with so many features that I need. I started using Helix Ultimate on the very first day of its release. It is wonderful and exactly the way I expected. I love the new admin interface. Using Bootstrap 4 is the most striking thing Helix Ultimate has for me. Thanks JoomShaper.